---
---
---
Need it today?
Same Day Delivery
ENDS IN:
| | | | | |
| --- | --- | --- | --- | --- |
| Hours | : | Minutes | : | Seconds |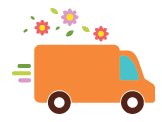 ---
Description
There's no doubt about it, Lil Ray the Little Baby Black Bear Stuffed Animal by Aurora is the cutest thing that you will see today and probably all week! Measuring about five inches tall in a sitting position, this small baby black bear stuffed animal has soft black plush fur, a tan muzzle and foot pads, and a bean weighted, soft body. Our little plush baby black bear sports the coloring of a real black bear but fits much better in your pocket than the actual animal! The manageable size (fits in the average adult hand) and affordable price of this small stuffed baby black bear make it perfect for party favors, gift bags, school events, and any other occasion that calls for an adorable little hand out! The old saying, 'the hand that holds a baby black bear stuffed animal is attached to a happy camper' really is true. What? That's not an old saying? Give it some time, it will be eventually. This adorable stuffed baby black bear can be personalized with a custom bandana as well. Nothing gets your message across quite like a small plush baby black bear! Personalized or not, you can't go wrong with this stuffed baby black bear! It is the cutest thing in the world, after all.

---